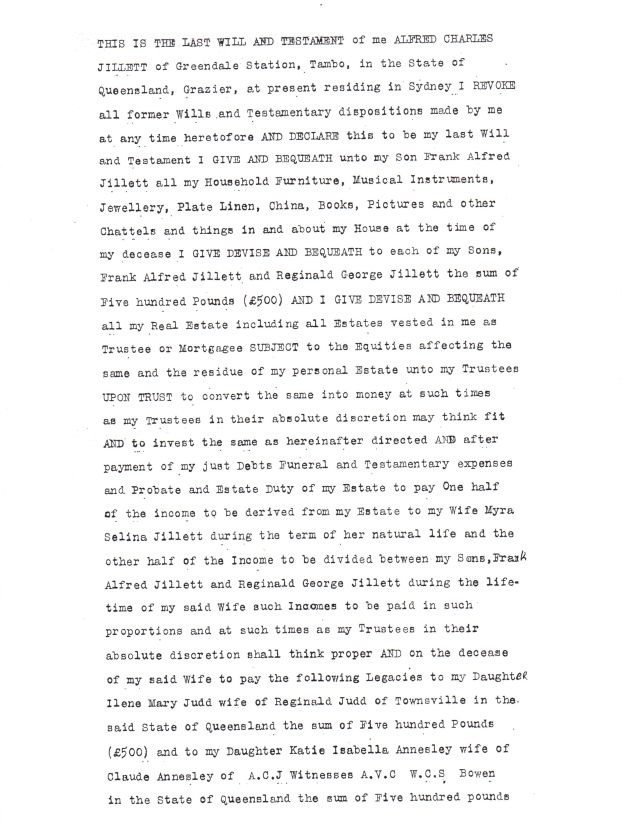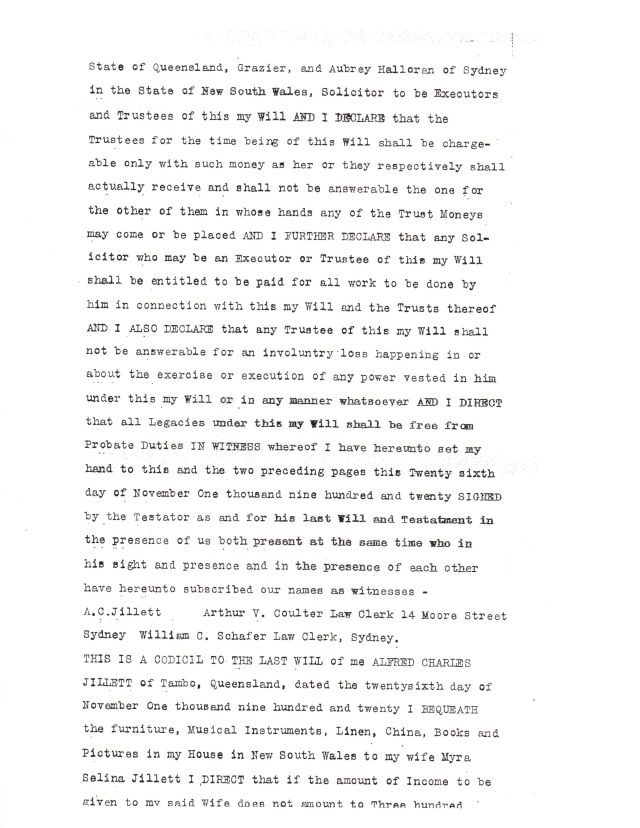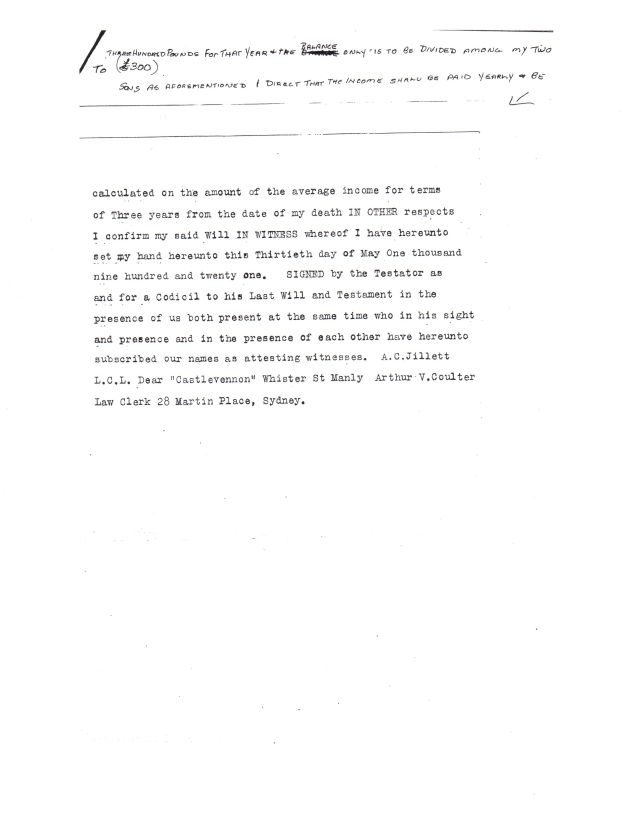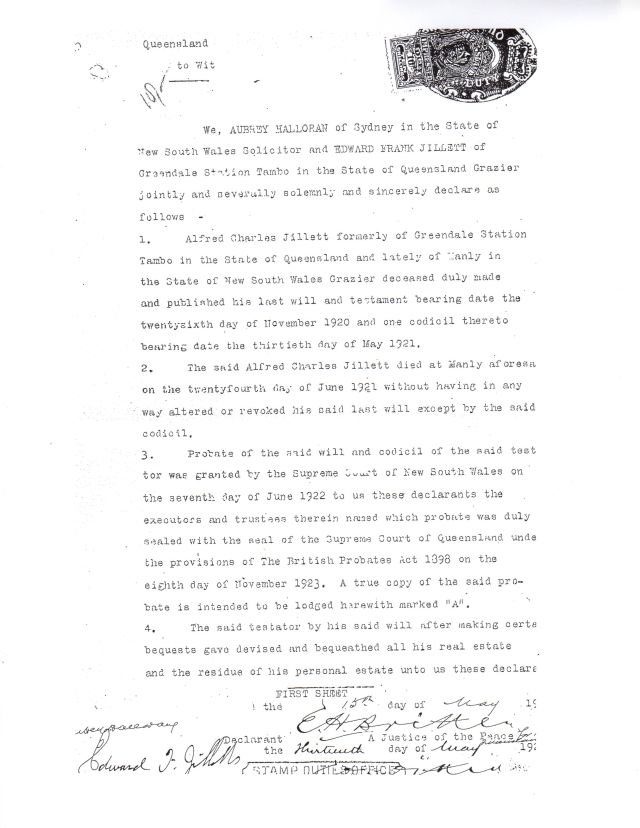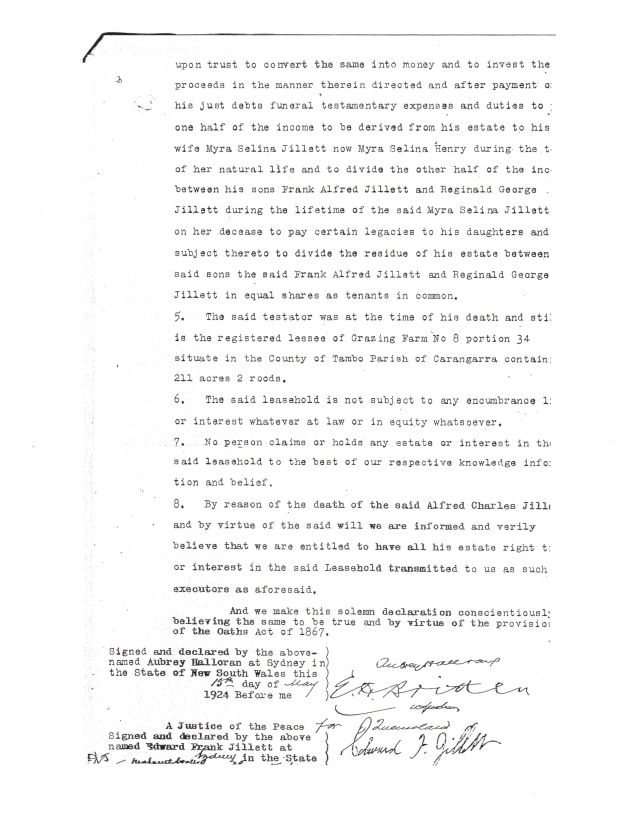 He made his codicile to the will one month before he died!

He married Myra Selina Rex in 1920, when he made this will out! She was quick to remarry Stanley Henry in 1922.

She was born in Tasmania in 1875, and may have been a nurse!

Alfred was 75 when he married her! Any wonder the kids were upset
!