2. George Jillett b 1847 -1935



George Jillett was born 21st March 1847 at York Plains in Van Diemenís Land, second son of Thomas and Mary Ann Jillett.

In 1866 he left for Melbourne and on 24th August 1867 he left Melbourne for Sale, Gippsland and from there to Tasmania with a letter dated 24th August 1867.

On 5th December 1869 he started for Mr Robert Moffatt, Wycheproof Station, in Victoria, and on 7th February 1871 he sailed for Tasmania.

In 1872 he married Laura Lavinia Shone, and he left with his father Thomas Snr to look at Buddyina station, in NSW which Thomas purchased and left George in charge. Laura was his cousin.

In 1873 he was living in Melbourne and had Queensland interests with Alfred of Balpannah, Wilpeena, Ballkingcleroche and Duneed (Rockhampton and Port Curtis area), auctioned and sold to Thomas Moffatt

In 1878 he was on Wallandry Station and on Buddicower Station

In 1887 He is mentioned in the sale of Wallandry Station in the Lachlan District of NSW

On 11th September 1879 he left for Queensland, for Fishers?

Between 1879 and 1880 he traveled with 12,452 sheep from Kerang to Thurrulgoona and Greendale.

In 1889 George was a JP at Greendale.

His wife Laura lived at Greendale with him, and painted a watercolour of the homestead.


In 1900 he was Vice President of the Rifle Club at Tambo

On 1st February 1900 he purchased 3V, 4850 acres from Arthur Jillett

His wife Laura died in 1902, she is buried in Tasmania






In 1906 with Tasman, he had a grant to modify fencing 2V and 3V (8850 acres).


In 1909 he married Frances Cara Ruby Miller at Melbourne.


In 1917 George was mentioned as the informant of his brother Henric's death, and was listed as residing at
36 Manning Road, Double Bay

In 1928, there are two George Jillettís who were mentioned in land matters.

In 1915 he lived in Sydney, as it relates to probate on his mother, Mary Ann Jillettís will

He lived at Croydon Park, Parkes New South Wales and died in Sydney 28th September 1935.

In 1936 there was probate of his will.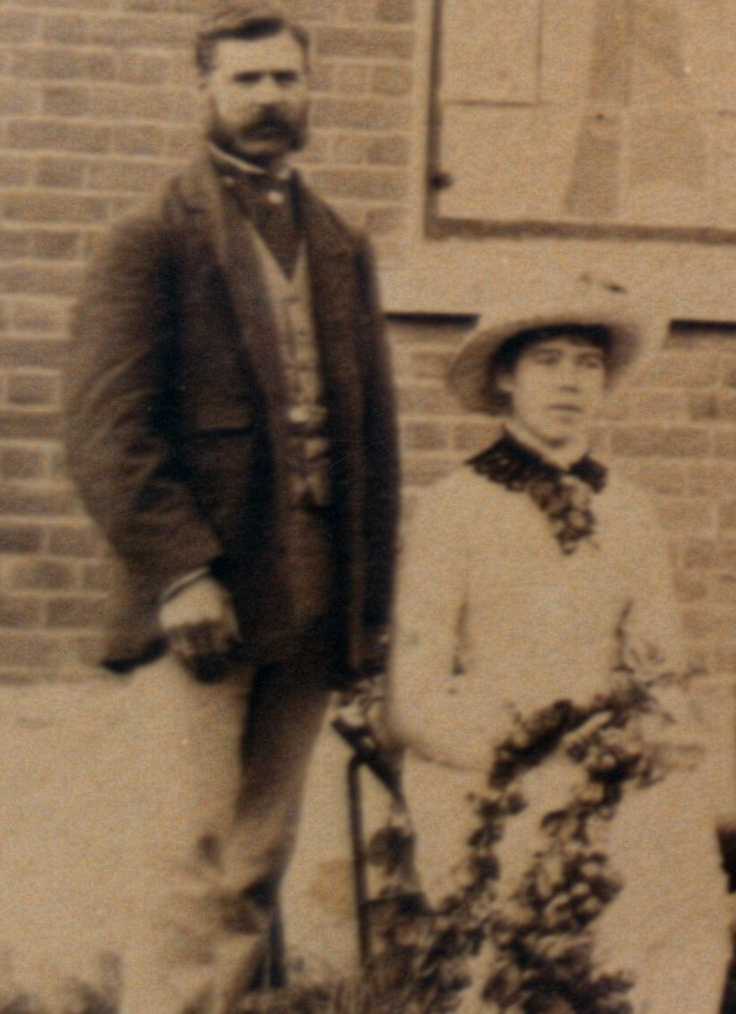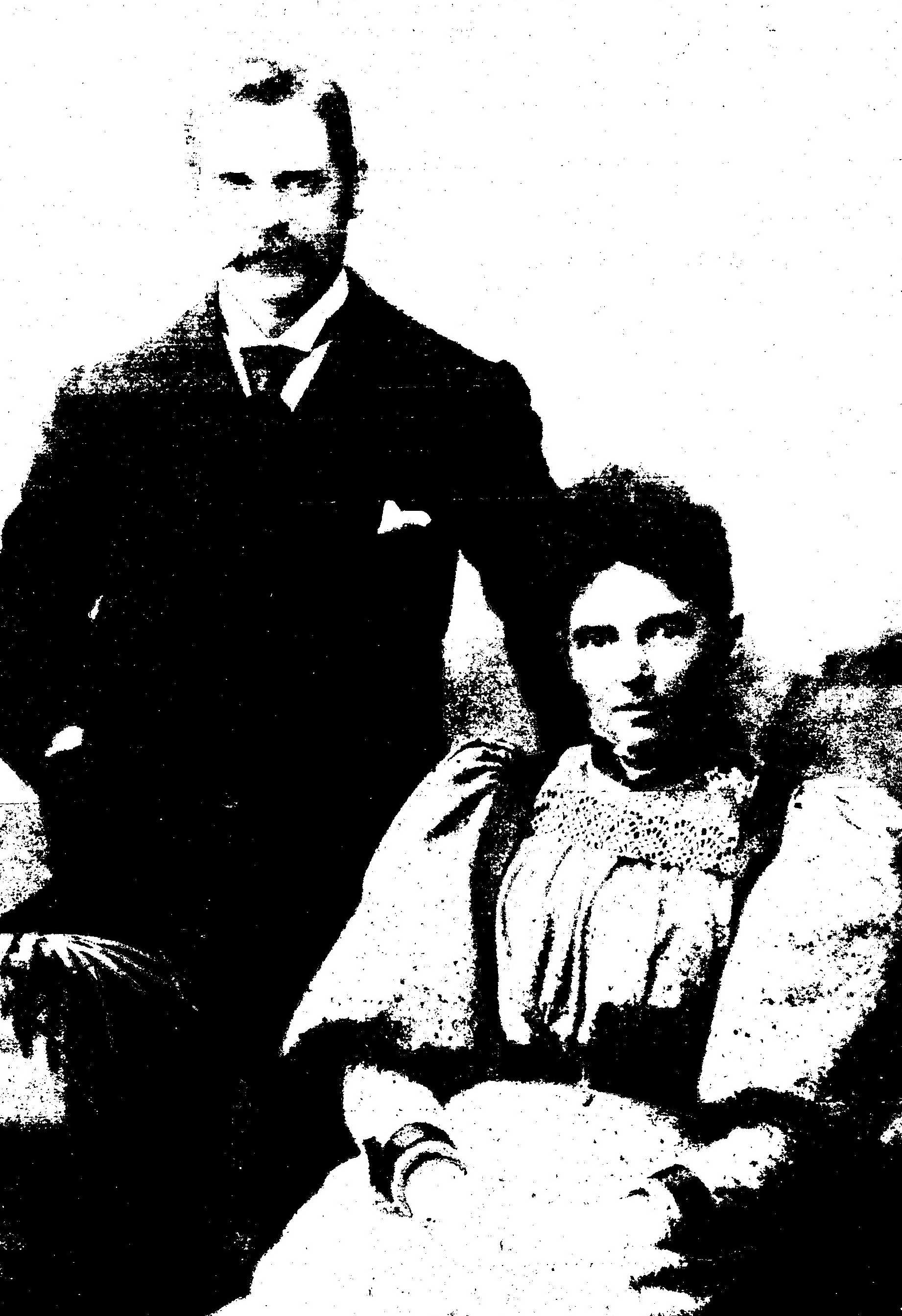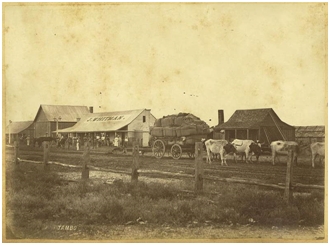 Tambo in 1880's
At a family gathering circa 1880's