JOHN JILLETTíS HOME ELDERGROVE SOME NOTES From the original researchers


John Jillett (Thomasís brother) built Eldergrove in 1867.

In 1880 when Eldergrove was put up for sale, the property consisted of 1200 acres. The Main Line Railway passed through it and the York Plains siding was immediately opposite the Inn.

The homestead comprised a comfortable dwelling, with the Inn, which was doing a good business.
(So the newspapers revealed in the Properties for Sale April 1880)

Eldergrove was auctioned and a Mr Jones bought the property however Thomas Jillett, (Johnís brother) placed a notice in the paper saying that Eldergrove could not be sold as it was left to them by Robert Jillett (their father). It was revealed that the estate owed Thomas Three hundred and twelve pounds 8 shillings and 10 pence.

Springfield was a fairly large property and ran right through to the York Plains Station (or where it was going to be)

Robert Jillett had leased property and some had been granted to him at York Plains. However all grants of that period were incorrect as they had been issued in the name of Lord Brisbane, Governor of Australia, and they should have been granted in the name of the King. Everyone had to return his or her grants for re-issue.

It took a number of years for this to be done and a lot of people never followed it up and they were not re-issued with the grants. Robert died before the re-issue and it would seem that the family never was re-granted the land. John Jillett purchased 1200 acres at a later stage and built Eldergrove.

Thomas and John Jillett appeared to have had a falling out, and it would seem that it was to do with the lands.

The Governor of Tasmania (Sir Henry Young 1856 - 1861) had morning tea at Eldergrove in 1876, and this may have been when the first train ran to the north of Tasmania. Tasmania had itís own Governor by then, as opposed to the former Lt. Governors

Research reveals that in 1865 Askin Morrison bought the house and property known as St Peterís Pass from Thomas Jillett. The family lived there for many years. He may have purchased 160 acres of the original portion.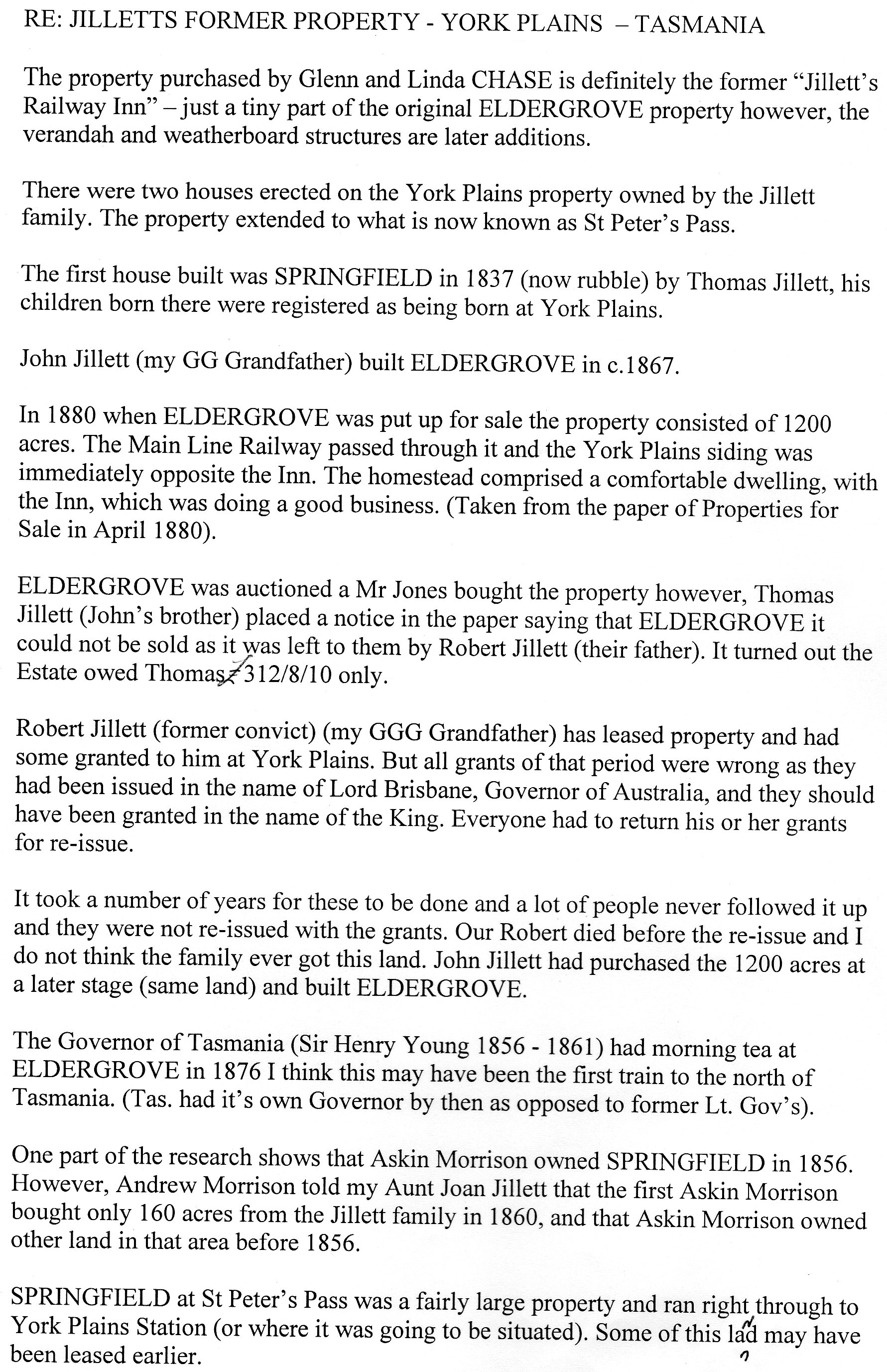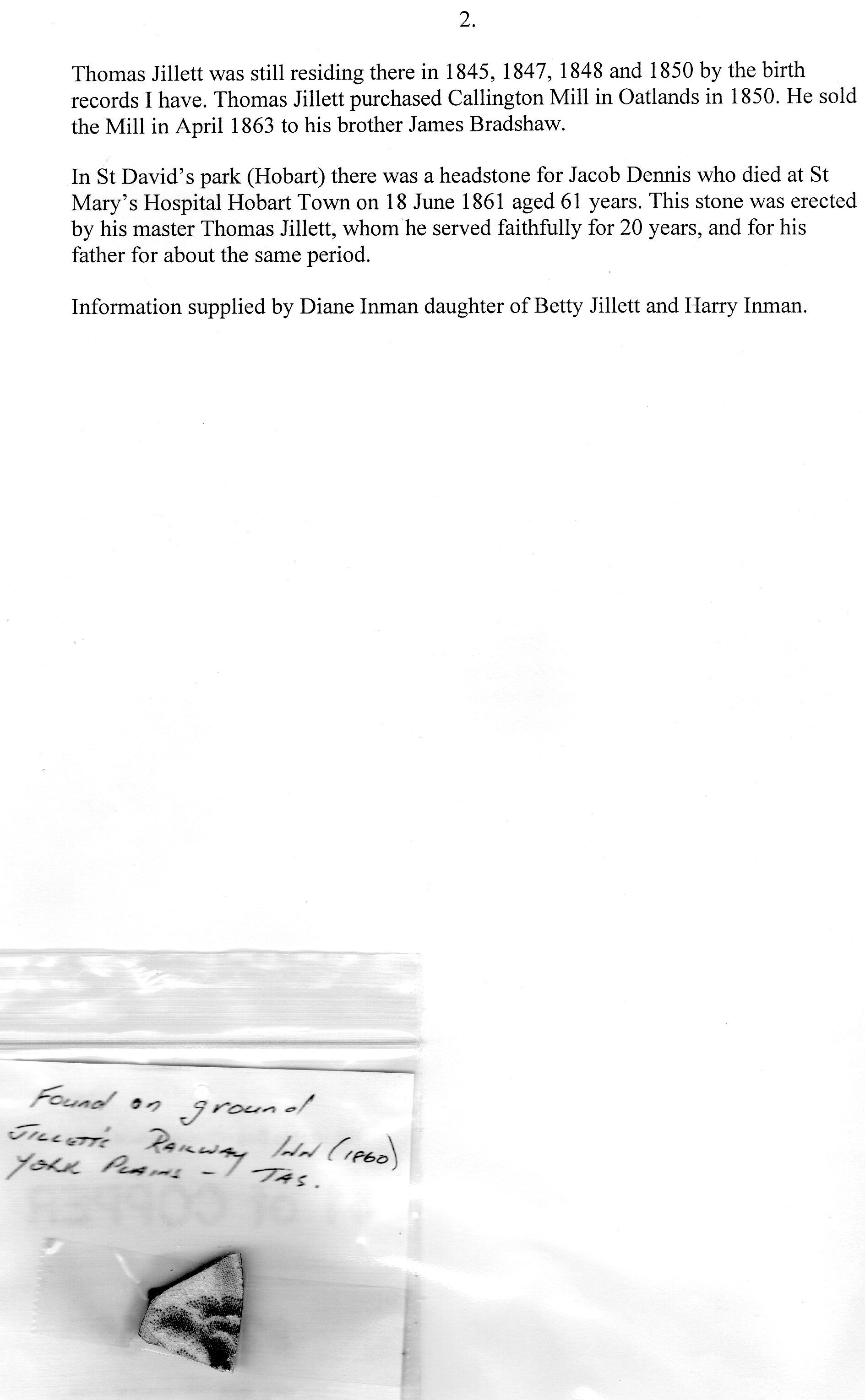 Piece of Porcelain found at the site of the Inn (1992)
The property has undergone renovations over the years, the photos depict various stages until 2010
---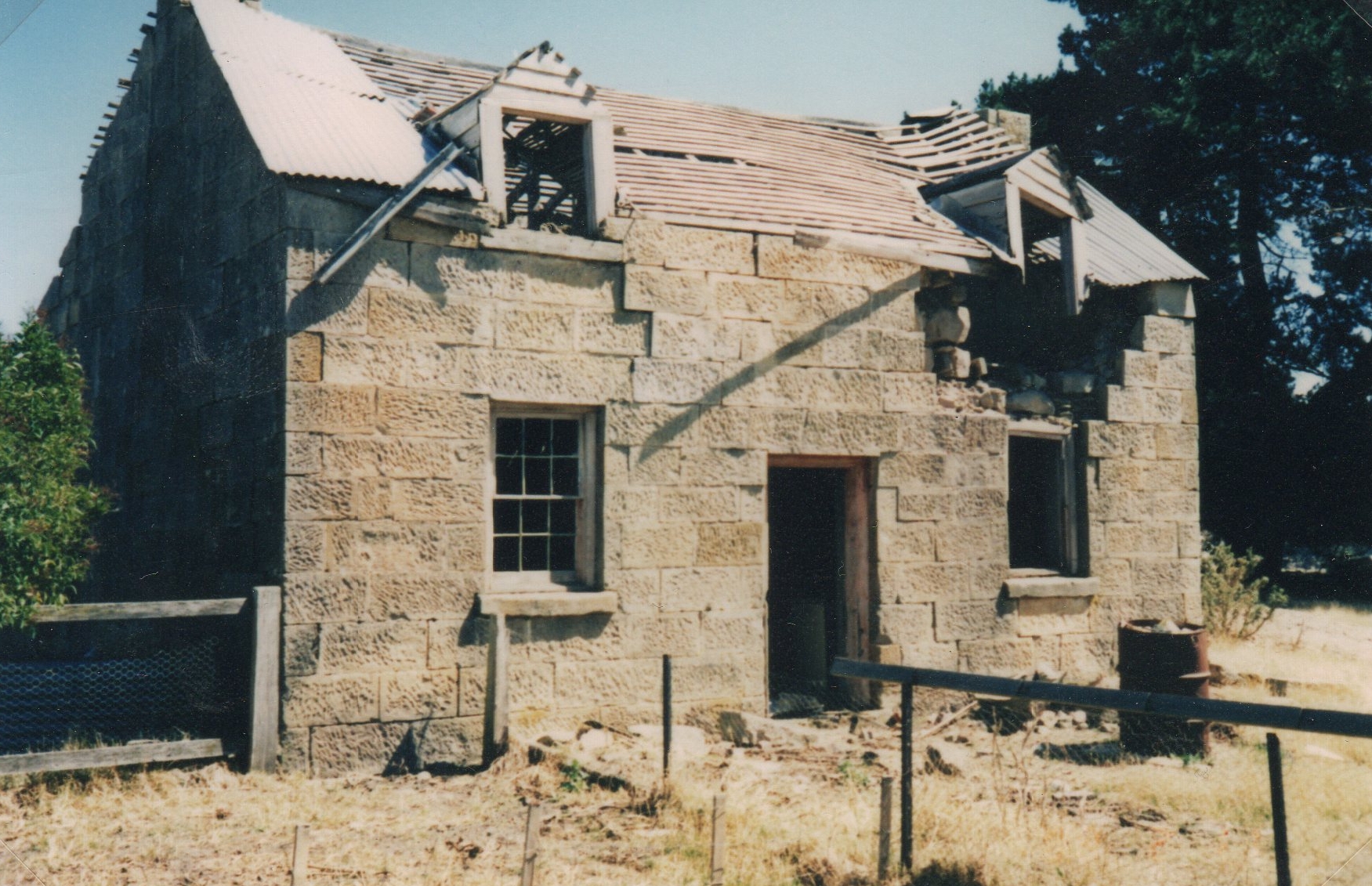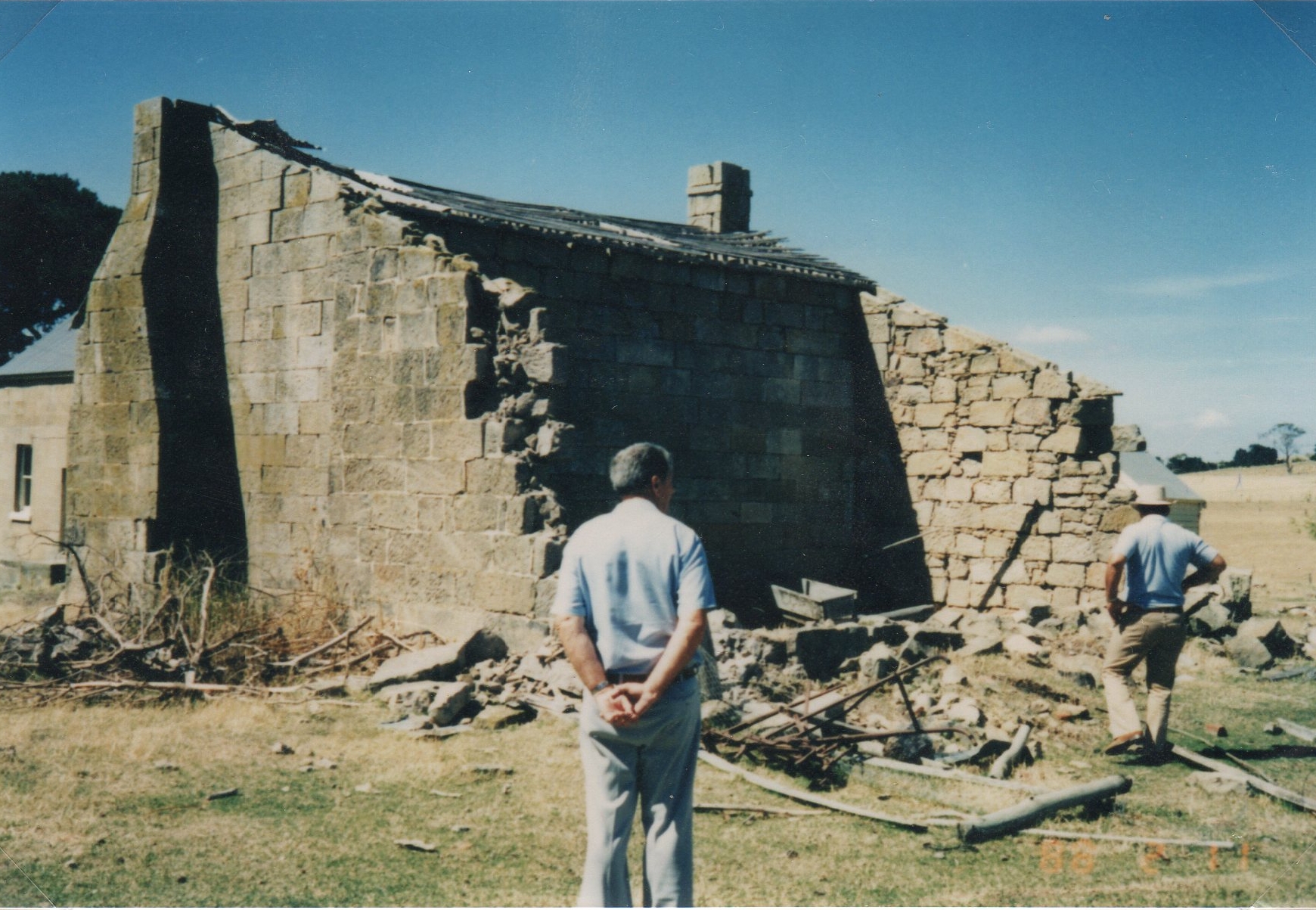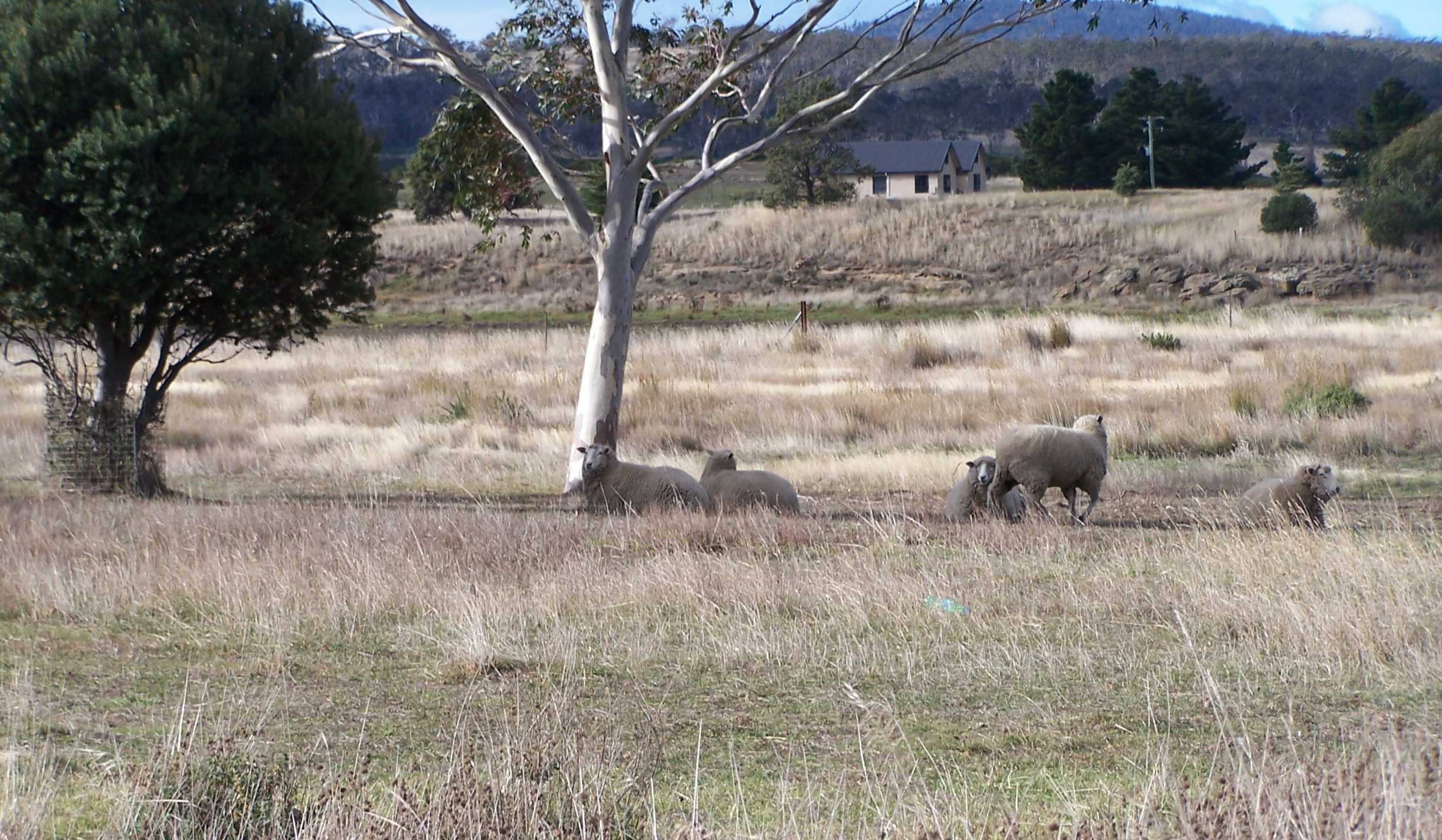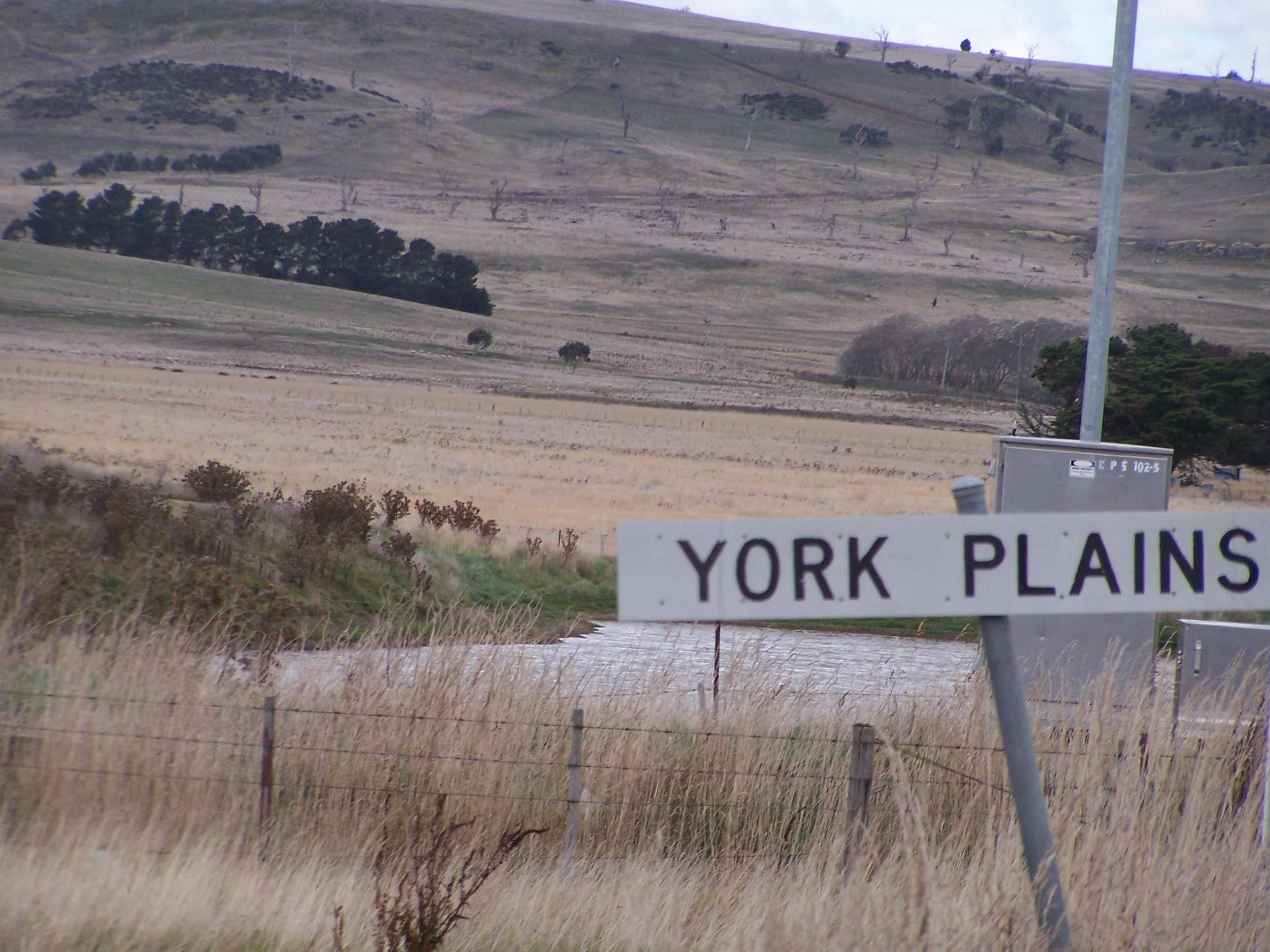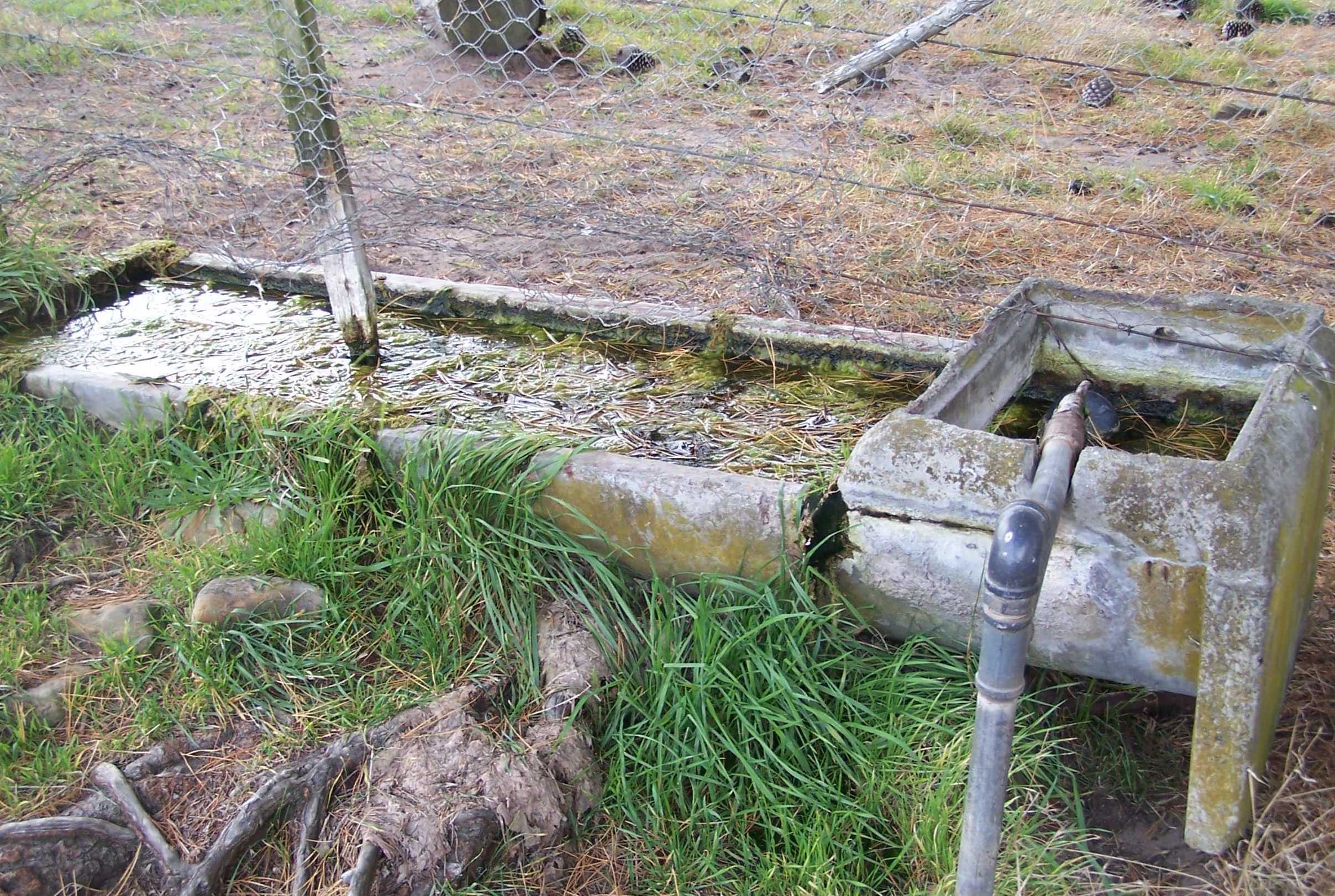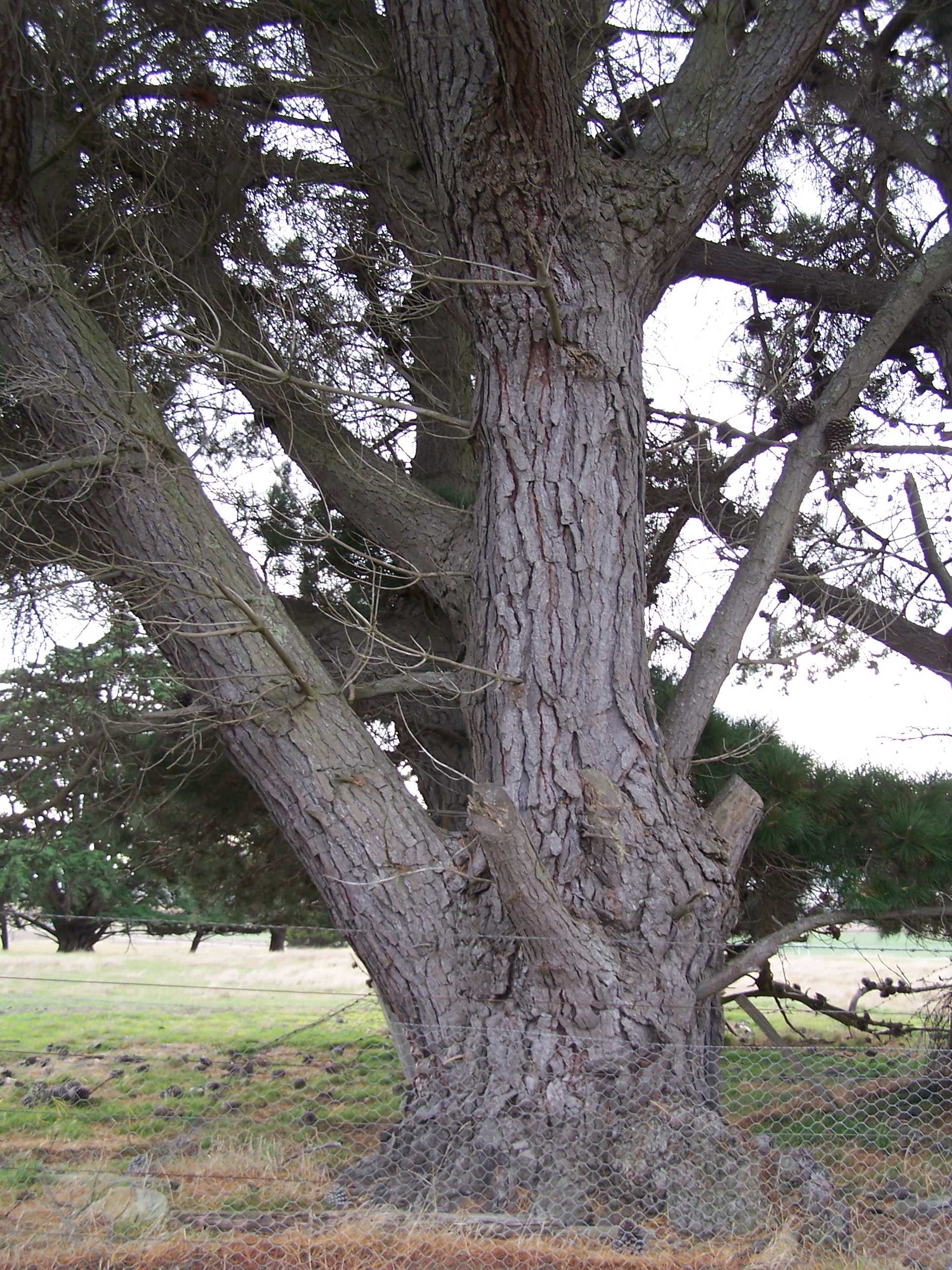 York Plains just North of Oatlands in Tasmania. Sheep farming country, dotted with an enormous amount of history, from the well to the huge pine tree,
what stories could be told about early settlement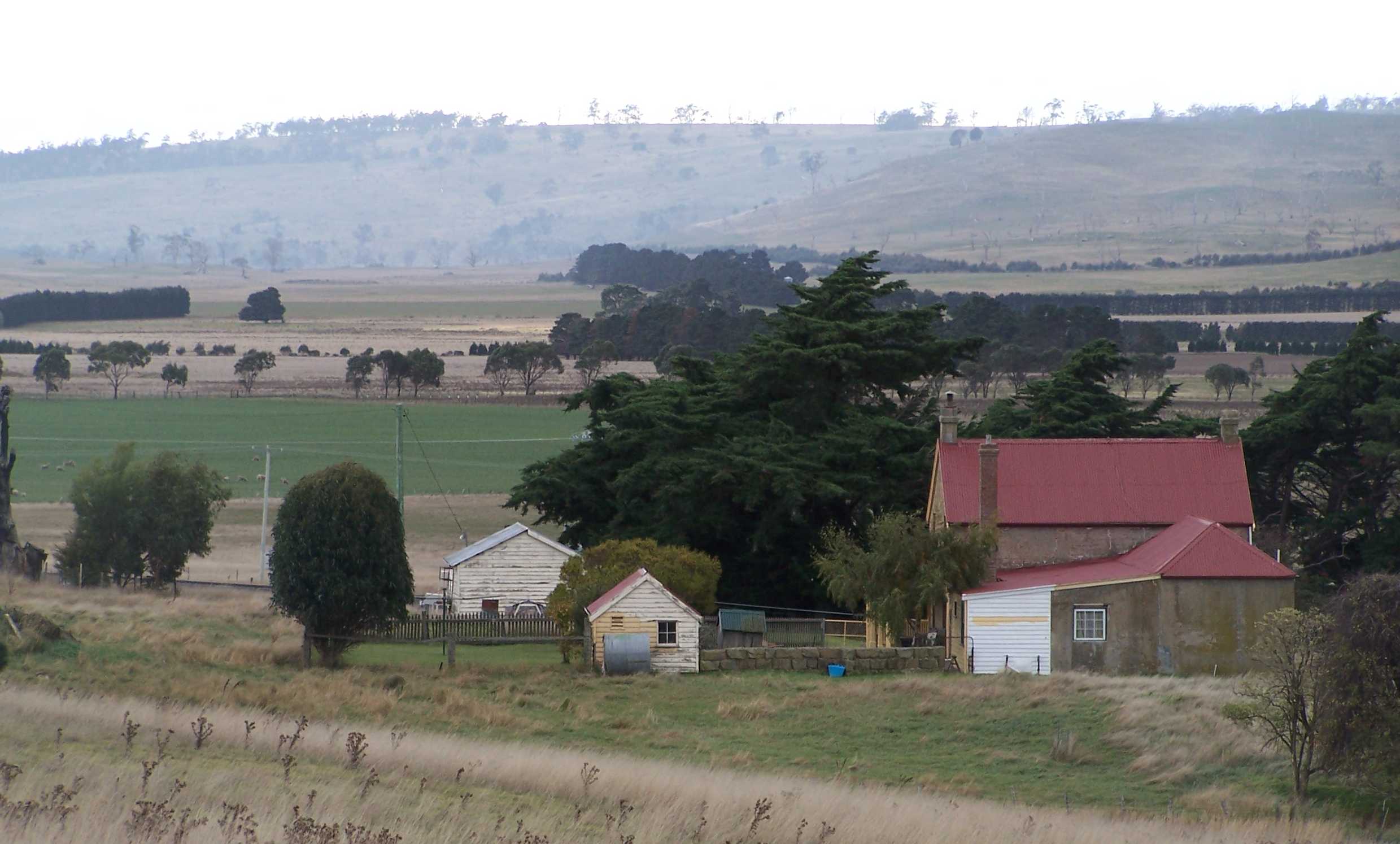 The information about the falling out was nothing to do with Thomas and John's relationship, and the Governor visited a bit later. The series of Jillett Family ebooks tells the story in detail.